Collections
Browse Collections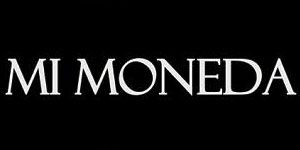 Mi Moneda
Mi Moneda, "My Coin" in Spanish, is a fashionable and luxurious brand inspired by vintage coins and combines high style jewelry with ancient spiritual ideas. The unique interchangeable pendant, designed to change coins, makes it possible to create a personal necklace.
Shop our Mi Moneda products View all

→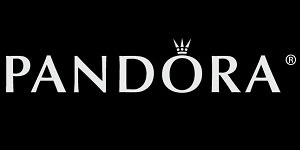 Pandora
PANDORA is a universe of jewelry. Each piece of Danish design is handcrafted in sterling silver or 14K gold. Many pieces incorporate pearls, semi-precious and precious stones. PANDORA's modular design allows the wearer to change the beads for an elegant look, or change the bracelet for a casual wear at a moment's notice. PANDORA also offers a whole collection of earrings, rings, and necklaces that coordinate with the most popular bead designs. Create your own PANDORA wish list and make your own bracelet online by visiting www.Pandora-Jewelry.com. U.S. Pat. No.7,007,507.
Tahoe Designs
Tahoe designs in the form of wearable art. We keep coming up with new pieces inspired by the Tahoe area. No place on earth is as stunning and breathtaking. Creating pieces you can wear so that you are always reminded of your adventures, the beauty and depths of Tahoe.

Start Your Design Now


Shop our Tahoe Designs products View all

→
Tahoe Kaleidoscope
We use a variety of woods: including natural cherry; bubinga; mahogany; curly, burled, and birdseye maple; bloodwood; burled walnut; and many others as we can get them. You may want to simply specify light, medium or dark when ordering and leave it to us to pick what wood is best.

Our object chambers are filled with oil and a variety of materials. Generally, if you are ordering a single scope it's a side lite so we use mixed glass for the most spectacular effect. We also do seashells and all dichroic, as well as adding feathers to our mixed glass pieces. You may discuss oth...
Antique Jewelry Designs
Known for fashioning precise portrayals of antique designs, these luxurious adornments have a discreetly regal appeal. These beautiful works of wearable art that creates world renowned filigree work combined with hand engraving and feminine flourishes that bring out the princess in every woman.

Shop our Antique Jewelry Designs products View all

→
Butterfly Collection
Made insect/butterfly jewelry and other insect art works for over 30 years. The butterflies we use come from butterfly farming projects and rain forest sustainable use systems. The butterflies live out their natural lives and are then harvested. By the marketing of these and similar sustainable use products, rainforests gain economic viability, creating a strong incentive to leave them in their natural state, while at the at the same time providing needed income for local peoples. We are licensed by the U. S. Department of the Interior to import insects.

Groups of our insec...
Shop our Butterfly Collection products View all

→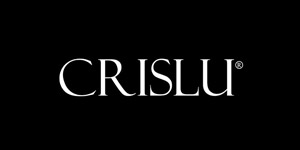 Crislu
Crislu's brand mission is to offer women a wide spectrum of jewelry from timeless classics to contemporary fashion combined with unparalleled quality, style and value that can be used to express themselves for any occasion. Recently, Crislu jewelry created a buzz in the world of fashion, as Hollywood stars such as Paris and Nikki Hilton, Demi Moore, Sarah Jessica Parker, and Kim Basinger, have been seen wearing CRISLU brand jewelry. InTouch magazine has called Crislu "a smart substitute for pricey precious stones" Crislu jewelry has also been featured in Vogue, In-Style, U...
Shop our Crislu products View all

→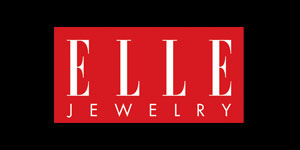 ELLE Jewelry
Like the pages of ELLE Magazine, ELLE Jewelry evolves from season to season, as colors and fashion trends change for a look that is chic, modern and bold. ELLE Jewelry fuses fashion with high-polished 925 rhodium-plated sterling silver and the highest quality gemstones. Look for the genuine ruby logo on each piece of ELLE Jewelry which represents a woman's inner strength and beauty. ELLE Jewelry designs are contemporary yet timeless, an excellent accessory to current fashion and classic wear.
Shop our ELLE Jewelry products View all

→
Janice
Local designer Janice Designs produces affordable pieces of jewelry that are hand made in Bali, Indonisa that look familiar to John Hardy and David Yurman's work. Her pieces are sterling silver with 18 karat solid gold accents. All gemstones and diamonds are hand-chosen by Janice. Janice's mission is to create employment for the local Balinese people as well as build schools for the children of Bali.
Shop our Janice products View all

→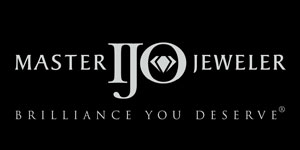 Master IJO Jeweler
As a Master IJO Jeweler, we practice strict ethical values that concern trust, integrity, expertise, and honesty. The Master IJO Jeweler Collection is a result of IJO designers who work together to join magnificent craftsmanship with elegant designs. This collection of fine jewelry is exclusive to Master IJO Jewelers.
Michelle
Michele is a Tahoe local designer. She calls her jewelry "Art to Wear," and indeed each piece is a diminutive sculpture created with exquisite, one-of-a-kind details: Tiny, gleaming hinges that move between fluid elements of filigree, granulation, scrollwork, or reppousse; luscious 22 Karat Yellow Gold vermeil accents; vibrant faceted stones set against gleaming sterling silver, polished bright or brushed to a pearlescent finish. Michele's Art to Wear jewelry is perfect for every occasion, with dramatic pieces born of inspired vision and lovingly brought to life, suitab...
Shop our Michelle products View all

→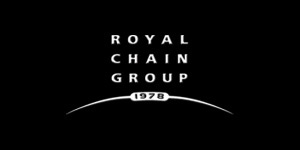 Royal Chain
Paul Maroof founded the Royal Chain Group in 1978. Under his meticulous leadership, he developed his family owned business bringing in his son and daughter as they work diligently together to run, develop, and grow the Royal Chain Group. Mr. Maroof maintains a personal involvement in everything that the Royal Chain Group represents. This commitment has made him the pre-eminent importer of quality jewelry.
Shop our Royal Chain products View all

→